Game Seven of the World Series. As classic phrases go, it doesn't get much better than that! I don't really have a favorite in this one, but it's hard not to be rooting for the Cubs. Still, if they do win it, it'll certainly be tough not to feel bad for fans in Cleveland.

These fans in Cleveland are reacting to the game played in Chicago.
The Indians drew more than 67,000 fans to Progressive Field for games three, four and five of the series … which were played at Wrigley Field in Chicago! These fans paid $5 for a ticket (proceeds going to local charities) to watch the game on the giant video board. This has become something of a thing in recent years, but fans have been gathering to follow their teams on the road like this for more than a century!
When the Winnipeg Victorias hockey team traveled to Montreal to play their Victorias for the Stanley Cup in February of 1896, telegraph wires were run to local hotels so that Winnipeg fans could receive play-by-play updates during the game. Soon, fans all across Canada were showing up at train stations or outside of newspaper offices to "listen in" on these telegraphed reports. As early as 1907, fans gathered inside the rink in Kenora, Ontario, to receive updates from Montreal as the Thistles battled the Wanderers for the Stanley Cup.

Fans gather in the street to follow the World Series.
Baseball has similar traditions, with a history of elaborate electronic scoreboard devices set up in American cities to follow the action of the World Series. Often, these devices drew big crowds in the streets outside of newspaper offices, but there were also set ups in theaters, armories, and other reception halls.

Ads in the New York Times in 1915.
Perhaps it's just me, but I find it amazing how much the Gameday display on the web site for Major League Baseball…
looks like one of those old-fashion scoreboard machines…
My favorite of these old-time devices is something call the Jackson Manikin Baseball Indicator. It was like a giant arcade game which used mechanical men to re-enact each play in a game as it was received via telegraph. For more on this one, you can see a story I wrote a few years ago for the Society for American Baseball Research.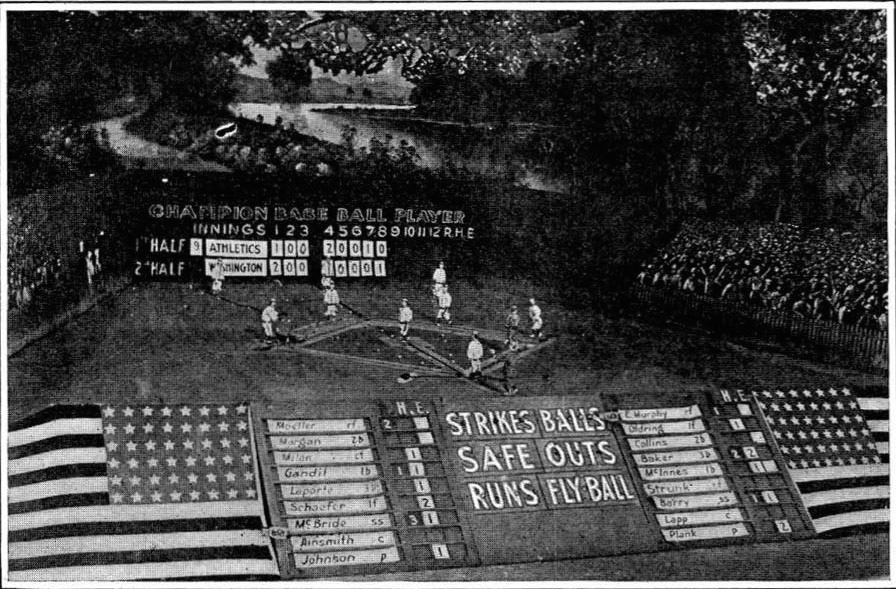 The Jackson Manikin Baseball Indicator, circa 1913.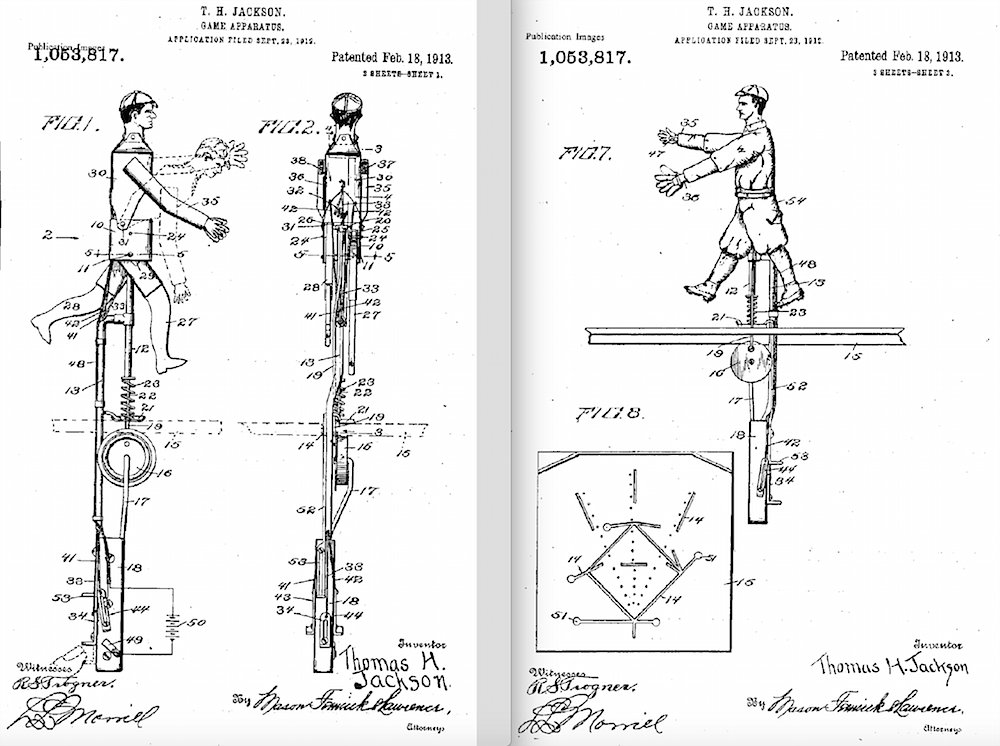 Details of the Manikins from Thomas Jackson's patent application.
And during the 1926 Junior World Series when the Toronto Maple Leafs defeated the Louisville Colonels, fans in Louisville had a unique way of following the action when their team was in Toronto.

From The Globe in Toronto, October 5, 1926.
So, as it so often seems to be, the more things change, they more they stay the same!